Category of machines - Folding machines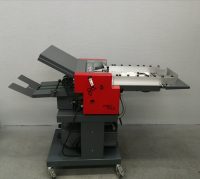 Eurofold 245 folding machine
Catalogue number: 6098038d0820c
Format: 450 x 650 mm (A2)
Price: On request
Availibility: Immediately available for sale
Brief description: Double-pocket folding machine suitable for dig. studies or small offset printers. Excellent technical condition of the device.
Sold!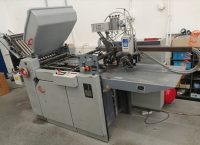 Folding machine Stahl Ti 52
Catalogue number: 5d4569af0a0b0
Made in: 2005
Format: 52 x 84 cm
Price: On request
Availibility: Immediately available for sale
Brief description: Modular practical universal folding solution.
Sold!